Gergask Surgery
Laggan, Newtonmore, Highland, PH20 1AH
Current time is 14:24 - Sorry, we're closed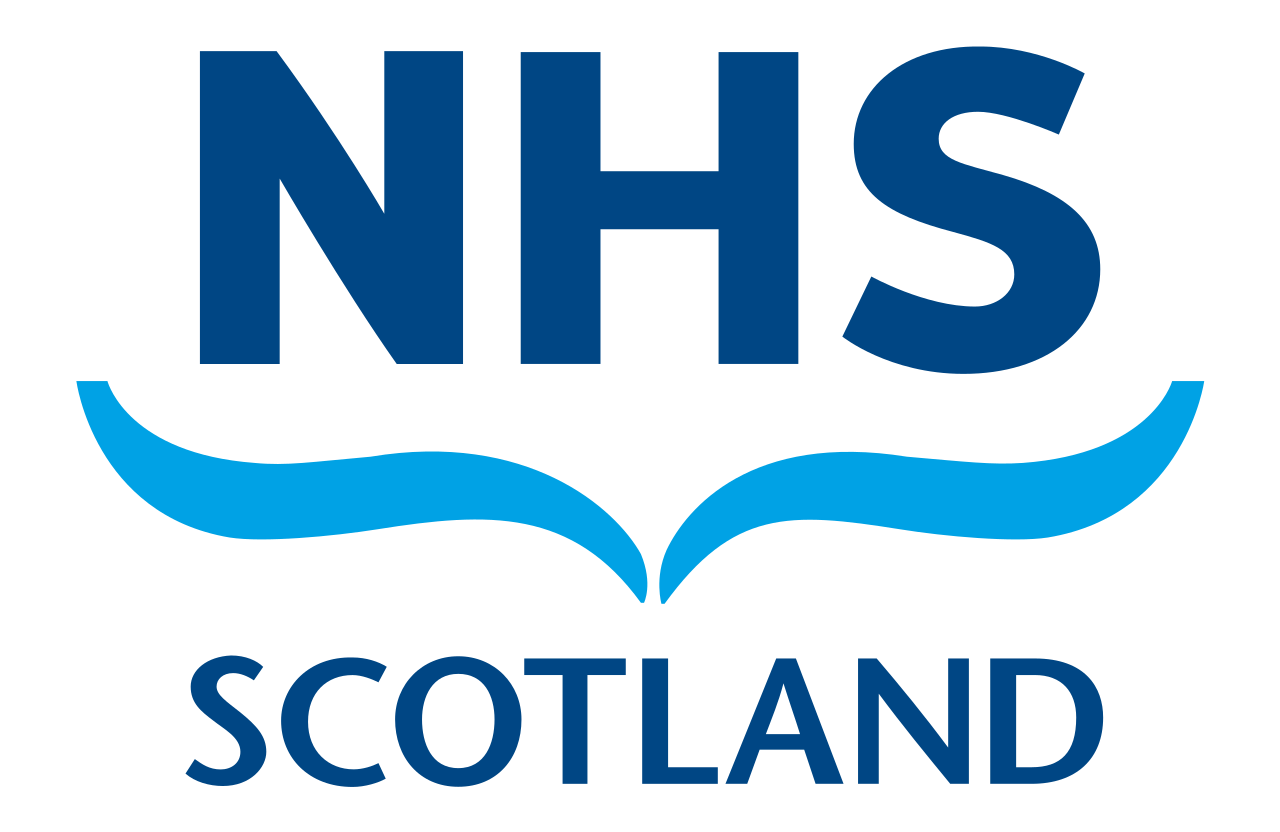 Telephone: 01528 544225
Fax: 01528 544388
NHSH.GP55944-admin@nhs.scot
Latest News (click title to open):
Welcome to Laggan Medical Practice
COVID-19 BOOSTERS;
There is a clinic running on 07/01/2022 in Kingussie.  Please book these appointments though Laggan surgery if you are eligible for a Booster Vaccine.  Alternatively, you should be able to book online for a booster by searching for NHS Highland – boosters, then follow the links. Some venues may be easier to book if you are willing/able to travel.
As you can imagine, the logistics of managing the Covid Vaccine Programme is very challenging, particularly given the restrictions with social distancing and PPE, however, we will make every effort to ensure there is limited impact on services provided by Laggan and Kingussie Medical Practices.
We thank you for your continued support and patience.
COVID Status Certification (Covid Passports)
Please do not contact your GP Practice to ask for a Covid vaccination passport or status certificate – they will not be able to provide any standard document.   For information / request for certification please visit;   https://www.nhsinform.scot/covid19status 
Drop-in clinics
Covid-19 Vaccinations first and second doses
www.nhsinform.scot/healthy-living/immunisation/vaccines/coronavirus-covid-19-vaccine  For updates on eligibility Please see official Government websites and NHSinform
Also available is the coronavirus helpline on 0800 030 8013.
Children aged 12 to 15
All children aged 12 to 15 will be offered a 1st dose of a COVID-19 vaccine (including children who turn 12 on the date of vaccination).
Parents and guardians will get a letter or email with information about when the vaccine will be offered, and will be asked to give their consent.
Most children will be given their vaccine at school during school hours.
Find out more about the COVID-19 vaccine for children aged 12 to 15
Core message
Whilst we appreciate all people are doing to help the NHS during this time, it's vital those with non-coronavirus health concerns still seek help as they would have before the outbreak.
The NHS is here for you, so don't ignore the warning signs. You are not being a burden, you are looking after yourself and our NHS by doing so.
If you notice a deterioration in your health or someone in your household, call your GP in normal hours, 111 out of hours, or in an emergency dial 999.
Your community pharmacy and your GP are open, please contact them for advice or with concerns.
Your community pharmacist can deal with many minor ailments and provide appropriate medication without you having to attend your GP surgery.  Ask to speak to the pharmacist
If you are concerned about a potential sign or symptom of cancer contact your GP practice to get checked.
If you or your child has an immunisation appointment, make sure you attend, or reschedule if you're showing symptoms of COVID-19.
If you have a regular appointment for a chronic condition such as asthma or diabetes you should contact your GP and they will advise you. If your hospital appointment has not be cancelled you should still attend.
COVID-19 patients and those displaying symptoms are treated separately.
For further information visit www.nhsinform.scot
If you have any queries about the vaccine visit: www.nhsinform.scot/covid19vaccine
Cancer
Don't delay in getting potential cancer signs and symptoms checked during COVID-19 your GP practice is still here for you.

It's probably nothing serious, but it's best to get checked, as the earlier cancer is found the easier it is to treat.

Information on the common signs and symptoms of cancer can be found at getcheckedearly.org.

NHS screening services for breast, bowel and cervical cancer have been paused during COVID-19 but if you've noticed symptoms and are concerned, your GP practice is open and ready to help. Getting checked early is one of the main reasons why more people are surviving cancer.
For further information visit www.getcheckedearly.org
Immunisations
Immunisations for pregnant women and young children are continuing during this time, as they are an important part of helping protect against serious, preventable diseases.

The NHS is still here for you – don't miss your appointment, or call to rearrange if you or your child are showing signs of COVID-19.

Find information at www.nhsinform.scot/immunisation.
Fast deteriorating conditions
If you or anyone in your household notices a rapid deterioration in their health, seek help immediately.

Don't ignore the early warning signs of serious conditions such as heart attacks, strokes, severe asthma, or diabetic collapse.

The NHS is still here for you.  Call 999 for an emergency or your GP in normal hours and 111 for out of hours support.
COVID-19
As of 13 March 2020 anyone developing symptoms consistent with COVID-19, HOWEVER mild should self-isolate as per current guidelines
The most common symptoms of COVID-19 are recent onset of:
new continuous cough and/or
high temperature
changes to your sense of taste or smell
If symptoms worsen during home isolation or are no better after 7 days then people should be advised to phone their GP or NHS24 (111).
For the latest public information on coronavirus visit :- www.nhsinform.scot/coronavirus
You should to stay indoors, please DO NOT come into the Practice, call your GP or if your surgery is closed ring NHS 24 (111) informing them of your symptoms.  Do not leave home until you have been given advice by a clinician.
If you DO NOT have symptoms and are looking for general information, a free helpline has been set up on 0800 028 2816.The helpline is open:

Monday to Friday, 8.00am to 10.00pm

Saturday and Sunday, 9.00am to 5.00pm
The public can be assured that Scotland is always well prepared for these types of outbreak and will remain vigilant. We have a proven track record of dealing with challenging health issues and have established public health and infectious disease experts working round the clock.

To protect yourself and others, it is best to:




– Always carry tissues with you and use them to catch your cough or sneeze.




– Bin the tissue.




– To kill germs, wash your hands with soap and water, or use a sanitiser gel.

There is a Q&A on coronavirus available via the World Health Organisation website: https://www.who.int/news-room/q-a-detail/q-a-coronaviruses
ORDERING ONLINE PRESCRIPTIONS;
You will need to register with the Practice to access this service, once registered you will be given information that will enable you to create your username and password. This will be on an individual basis and a form will be required for each family member. Any person over the age of 14 years will require their own email address for patient confidentiality. Any person who has an existing shared account prior to turning 14 years old will be required to reconfirm their email address to continue using this service. Please note that you can withdraw from the Online Service at any time by contacting the Practice on  01528 544 225
Please be aware that if your e-mail address is shared by a number of people in your family, all of them will be able to see details of your personal information, prescriptions and appointments made or cancelled.
Thanks in advance
Laggan Gergask Reception Team
ONLINE APPOINTMENTS
Currently , if you are registered for online access, you will be able to view and/or cancel existing appointments – at this point you do not have access to book an appointment online.  We do hope to bring this facility online in the future.
Get Well, Keep Well
Of course we're not just here for when you are unwell. Our team of healthcare professionals and back-up staff offer a number of clinics and services to promote good health and wellbeing whatever your medical condition.
Join In
We hope you enjoy having a look around the site and familiarising yourself with some of the online features such as ordering a repeat prescription. Whatever your thoughts, be sure to let us know via our feedback function. Comments and suggestions are always a great way of helping us continue to enhance the way we look after you.
Access
We have a ramp at the front door and two sets of double doors which can be fixed in the open position to allow easy wheelchair access. Our toilet is fully accessible and there is a designated disabled parking space at the surgery door.
Please let us know if we can be of further assistance or if you feel there is any way we can improve access.
General Data Protection Regulations and Sharing Information to Improve Services;
Laggan Medical Practice has a legal responsibility to make all patients aware of what personal data we hold, how we store it and what it is used for.
We also need to make all patients aware of their legal rights in relation to their personal data.
To obtain a copy of our full Data Protection Notice which details all of the above then please feel free to ask at Reception for a paper copy.
Sharing Information to Improve Services:
NHSScotland is improving the way it uses information from GP patient records. SPIRE  is a service that will allow small amounts of information from GP practice records to be used to help doctors' surgeries, NHSScotland and the Scottish Government to improve care and plan services, and to help researchers to learn more from patient information held at GP practices.
A  campaign is underway to inform patients across Scotland of the benefits of the service, and the confidential and secure way in which GP patient records will be used to help plan and improve health care services.
You have a choice about your patient record being used in this way. To find out more go to spire.scot
NHS INFORM – NHS Scotland has updated and improved their patient information website – this website provides useful information on everyday health problems and illnesses, healthy living advice and how to access support
Latest News
Trial roll out for anti-viral treatment of people with a positive COVID test
Anti-viral treatment for people with a positive COVID test: Trial participation for the general public  There are two routes into […]
Opening Times
Monday
08:30 until 12:30
15:00 until 18:00

Tuesday
08:30 until 12:30
15:00 until 18:00
Extended hours available in exceptional circumstances some weeks, for pre-booked appointments in Kingussie. Must be booked through Laggan surgery
Wednesday
08:30 until 12:30
Extended hours available in exceptional circumstances some weeks, for pre-booked appointments in Kingussie. Must be booked through Laggan surgery
Thursday
08:30 until 12:30

Friday
08:30 until 12:30
15:00 until 18:00

Saturday
CLOSED

Sunday
CLOSED